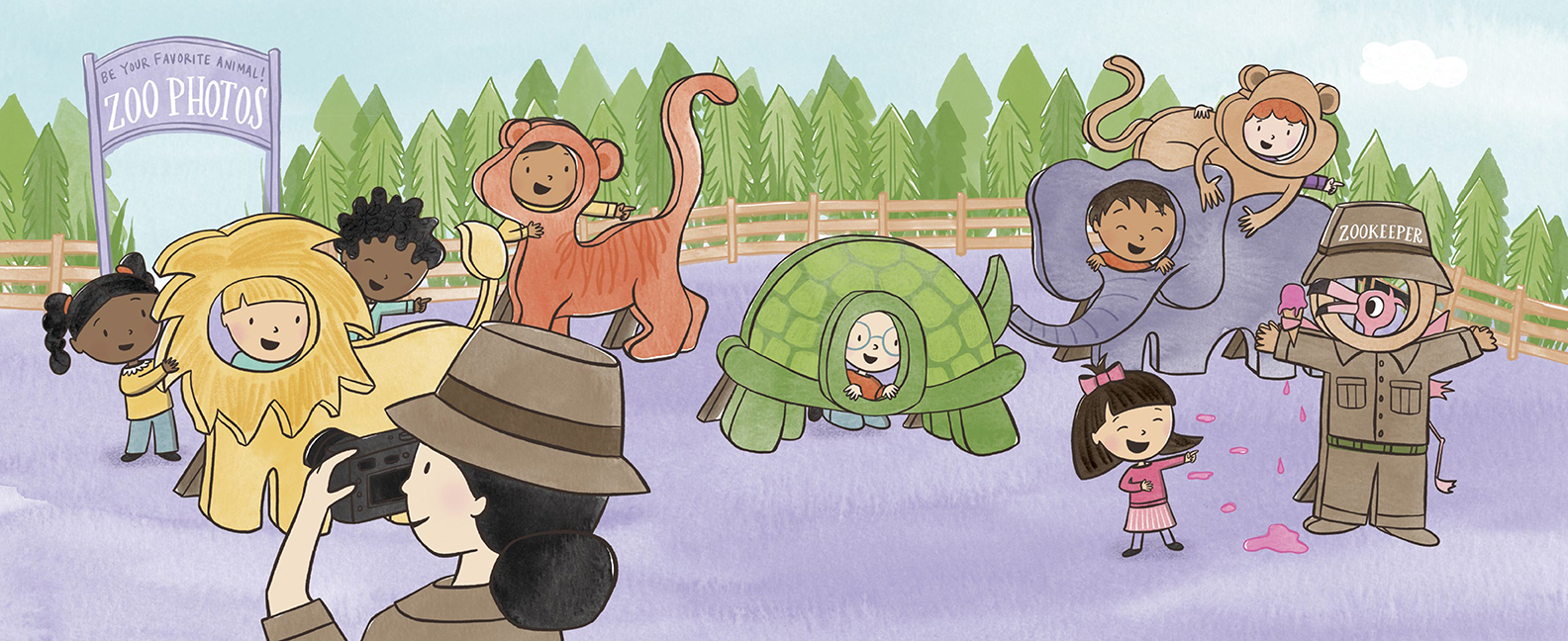 Pinky Got Out!

Pinky isn't your typical flamingo. He's a real escape artist. When he sees a young girl nomed Penny and her class touring the zoo, Pinky feels like they're birds of a feather and decides to make to break for it.
Penny is the first to spot the flamingo hiding in plain sight. One by one, she lets her friends in on Pinky's antics as he tries to blend in with the seals, the meerkats, and even the pandas. Young readers will enjoy trying to find Pinky on every spread and will be curious to discover whether he can actually fly the coop!
Fans of Tad Hills and Jory John will love this hilarious picture book.
"Portis moves the lighthearted story along while deftly incorporating facts about different animal species."

— Publishers Weekly
" ... young children will enjoy spotting the titular flamingo."

— Kirkus
Honors
2020 – 2021 Kentucky Bluegrass Award Master List for Preschool